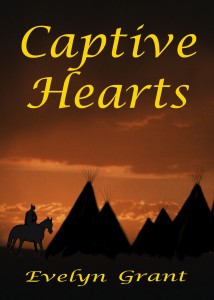 CAPTIVE HEARTS
12 year old Carrie Ashton is headed for California with her parents. Leaving Independence, Missouri in early April, 1855 they are on an ill fated wagon train. After a brutal massacre the only survivors are Carrie and Whip Harding, a handsome scout for the wagon train. Whip is left for dead by the Comanche and Carrie is taken captive by a Comanche who wants her for his wife. Follow her struggle as she tries to escape and return to civilization.
EAGLE'S WISH
The story of Carrie Ashton continues as the Comanche band she is now part of struggles to remain free as the white man wants to push all Native American people onto reservations and take the land for themselves. As the soldiers attack and destroy the Comanche camps; food sources become scarce as buffalo hunters decimate one of the main Comache resources, and the white man moves westward, Carrie, now known as Blue Eyes, fights to keep her family together.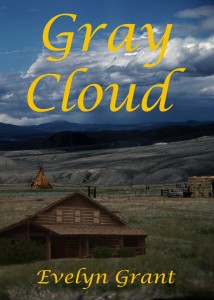 GRAY CLOUD
The story of Carrie and her family continues in the third book of the Captive Hearts series. Gray Cloud returns to the Comanche tribe as he promised his father Eagle years ago when he was forced as a child to leave with his mother and brother. Now Gray Cloud is a lawyer and ready to fight for his people's rights in a court of law. As he visits the Comanche reservation to reacquaint himself with his father's best friend True Arrow, Gray Cloud finds the woman he wants to marry. But she is promised to Black Crow. Can Gray Cloud convince her to break her engagement and marry him?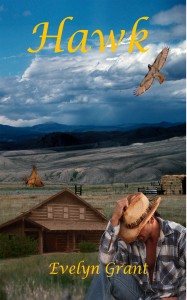 HAWK
Hawk returns to the H-Bar-H ranch with his mother, Carrie, and his traumatized sister, Joeye. He will take over the running of the ranch while his stepfather, Whip, continues the search for Hawk's missing younger brother. As they arrive at the train station in Arizona, Rebecca Anders nearly knocks Hawk down when she bumps into him. The mutual attraction is instantaneous and Hawk knows he wants to see her again. The H-Bar-H ranch is two hours from town, and Hawk now has the responsibility of not only managing the ranch, but also helping his mother with his sister. Will he find the time to pursue her? The problem is Hawk is not the only man out to capture Becky's heart. Clyde Liston, who also happens to be Hawk's ranch hand, has his eye on her as he needs a new mother for his son. Who will Becky choose? Will either one capture her heart?